That's us !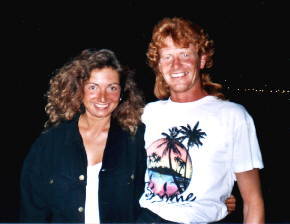 Ellen and Thomas Frensch Travel
Propr. Ellen Frensch
state-qualified graduate in tourism business management
We specialise in travel to Australia, India and Europe.
We would like to make our hobby into a career through our own work,
and thereby become firmly established.
We make available to all people, near and far, a service providing business that
concentrates on special trips.
We offer tailor-made packages for target groups as well as trips for individuals.
We are in the position to arrange packages for all travellers,
in Australia, India & Europe,
on the basis of our tried- tested journeys.